Naperville Heating & Air Conditioning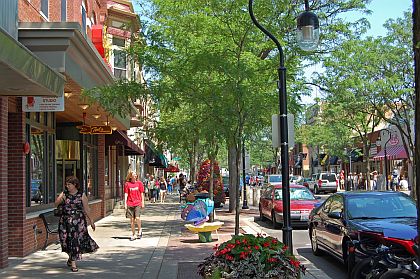 Naperville Heating & Air Conditioning
Dupage County, Will County ,Illinois
Premier Cooling & Heating has been servicing homeowners in Naperville , Illinois since 1993. Expert furnace sales, repair and service is important here since temperatures during the winter months can be quite cold, often dropping near or below zero degrees. Peak performing air conditioning is a necessity too, with temperatures often exceeding the 90's during June, July and August.
Premier HVAC is Napervilles most reliable Air Conditioning repair company. Premier HVAC specializes in Naperville air conditioning repair, Naperville air conditioning service, Naperville air conditioning sales, Naperville air conditioning and a/c installation; every Naperville air conditioning and cooling services for Naperville homeowners. In addition, Premier HVAC offers the best Naperville furnace services, Naperville furnace repair, Naperville furnace installation, Naperville furnace sales and Naperville repair for all makes and models of furnaces and AC units. So when you need Naperville heat and air conditioning, or repair of your heating or air conditioner, call Premier HVAC for your Naperville heating and air conditioning needs.
Remember: For Naperville heating and cooling, count on Premier Cooling & Heating for Naperville heat and air conditioning, including: Naperville furnace, Naperville air conditioning, Naperville air conditioner, Naperville cooling, Naperville heating, Naperville furnace repair, Naperville furnace services, best Naperville furnace prices, all Naperville HVAC services.